I went out on Sunday to shoot some updates and I noticed some new work being done as well.
2639 John R will be converted into Condos.
The A&M Coney Island on Woodward is being rehabbed.
The Opera House Garage
One Kennedy Square will be up in no time.
The New Cadillac Square.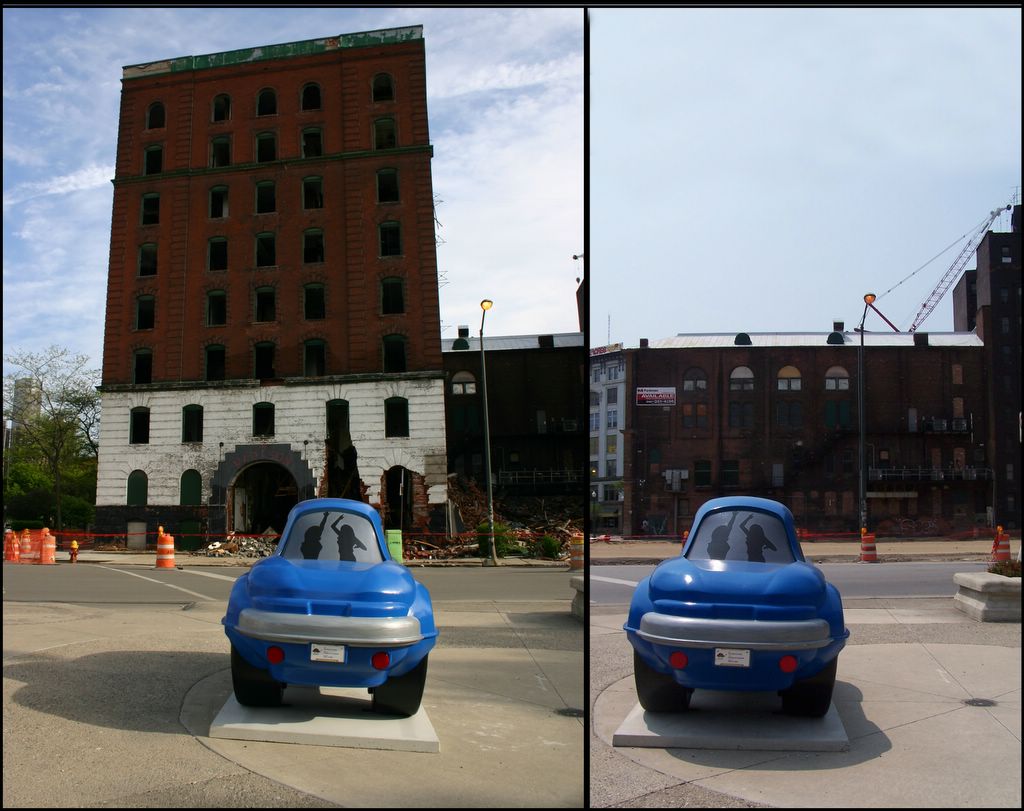 A new gravel lot will be completed just in time for the All-Star Game.